Having trouble with something please check the Frequently Asked Questions below. If you can't find your answer feel free to
contact me
.
General
Printable templates are digital PDF files, ready to print on your home printer or at a professional printing service.
Software Requirements
All you need is the FREE Adobe Reader on your computer! Most computers will already have this installed but check that you are using one of the latest versions.
The latest version is called "Adobe Acrobat Reader DC" and you can download (or update your earlier version) for FREE quickly and easily here: http://adobe.com/go/reader.
Some resources are more than one file. In cases like this the files may be packed together in a zip-file. To open a zip file you need to unzip it first
Please look here for more help on how to unzip: www.wikihow.com/Unzip-a-File.
Printing and Paper
Cutting and Assembling
To assemble my templates generally all you need is:
a printer
paper
scissors
some type of paper glue.
To make a jumping jack or string puppet, you need to slide a piece of string through the holes you made in the small white circles on the arms and legs (the larger circles are for the fasteners). You can either make a small knot to keep the string in place or loop the string and tie the arms together. Repeat this process for the legs. Then take a longer piece of string and tie it to the to pieces of string connecting the arms and legs. Check out the images below for more details. Images are showing the back of the paper puppet.
With a knot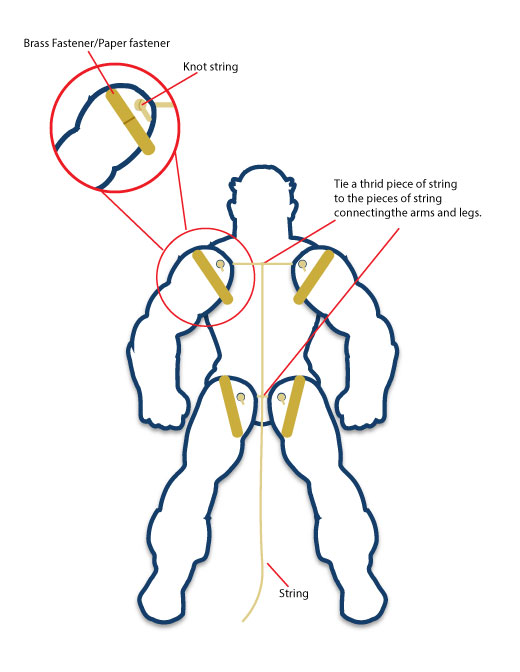 With a loop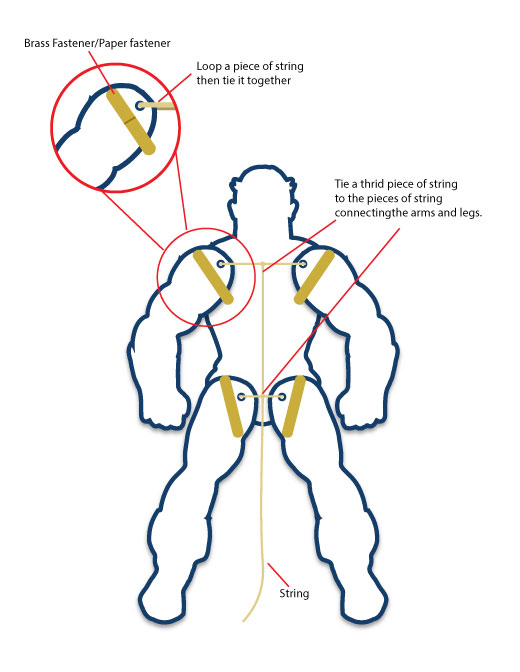 Terms of Use
Privacy Policy