Jag har alltid gillat serietidningskaraktärerna från tidsperioden som man brukar benämna  Golden Age of comics. Perioder brukar avgränsas till det sena 1930-talet fram till tidigt 50-tal. Speciellt gillar jag karaktärerna från 40-talet. Karaktärer som Captain America, Bucky, Human Torch och många fler föddes under denna era,  och det som är häftigt är att dessa karaktärer fortfarande är enormt populärera.
Visst de har utvecklas en hel del från att vart Nazi-Tyskland största gissel till mer mångbottnade karaktärer men i mycket är det fortfarande de figurer som serieskaparna tog fram under brinnande världskrig. Dessa figurer har som sagt givit mig mycket grym läsning, därför ville jag hylla dom med några ikoner/avatarer.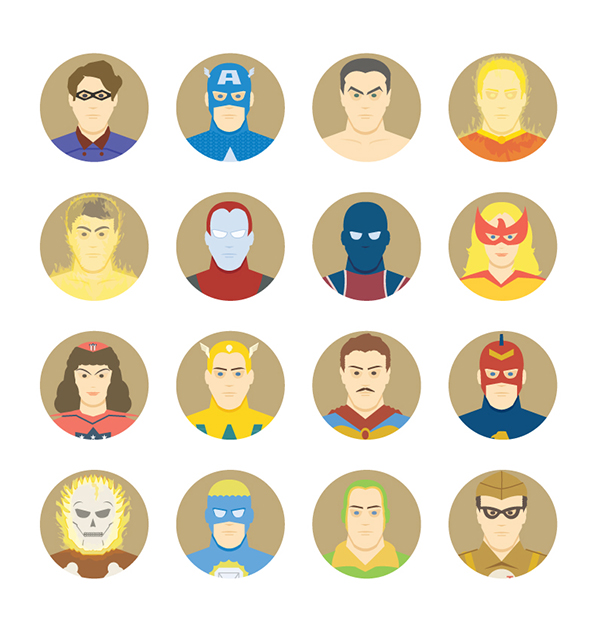 Consider Donating
At mgulin.com we celebrate creativity! We especially love providing free content to stimulate all children in their creativity. Everyone should be able to get the opportunity to create and play. Your donation helps us continue to work with our endavor, bringing free paper crafts to everyone.