These boxes with a robot theme will be appreciated at a party or as a fun gift. The boxes are fun as they are, but they also can be filled with candy or something similar. The boxes are 5x5x5 cm (2x2x2 inches). All you need is paper, scissors and some glue. Download the template  by clicking the link below. Then it's just a matter of print, cut and assemble.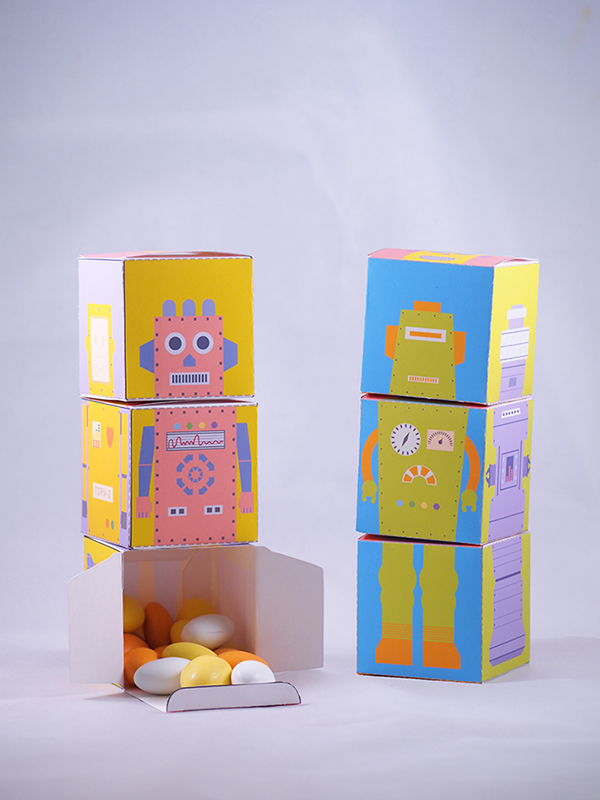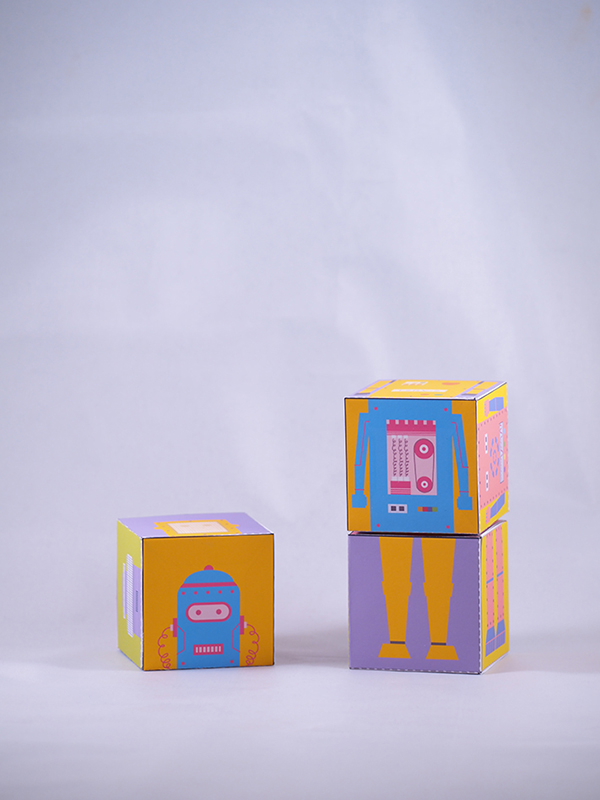 Other Robot themed paper crafts
If you like robot themed paper Crafts, then you should defiently check out this favor box and this party invitation.
Specs
Content:  Robot Blocks Favor Box
Software used: Adobe Illustrator CS6
Filetype: .pdf
Filesize: 0.22 mb
Terms of use The source files made available to download can be used within non commercial design projects. You may may not redistribute files featured on M. Gulin. If you have any further questions regarding license details about freebies (free resources) released on M. Gulin please read the detailed 

license information

.