It's that time of year, time to get spooky! Halloween is a great opportunity to get creative and have fun. These 12 unique printable Hallloween Paper Puppets will be a great activity for kids and even the whole family during Halloween or some other occasion when you want to have a bit of a spooky time. You can use them as paper toys or hang them up as decoration. The puppets include classic Halloween monsters such as Dracula, Frankenstein's monster, the wicked witch, a werewolf and loads more. Included is also coloring templates for each character, that way you can give each Halloween monster your unique style!




Coloring templates also included
Also included are 12 coloring versions of each puppet, that way you can customize the puppets with the colors you like. So head on over to Etsy and get your Halloween Paper Puppets. Assembly is super easy, and detailed instructions are included in the PDF-file.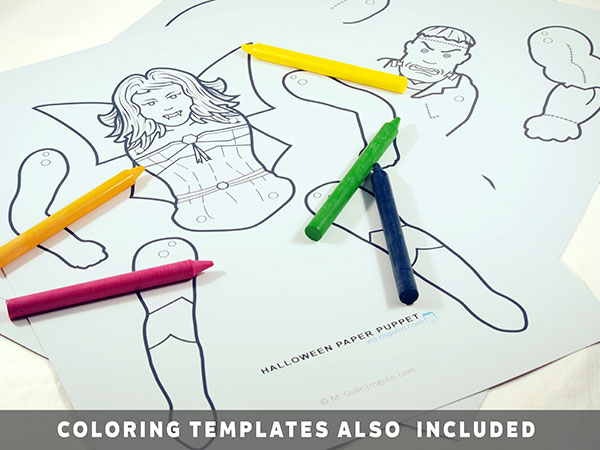 Specifications and details
Content:  12 Paper Puppet template, 12 Coloring template and instructions.
Approximate size of puppet assembled: 230 mm/9 in x 140 mm/5.5 inch
Filetype: .pdf
Filesize: 1.32 mb
Terms of use The source files made available to download can be used within non commercial design projects. You may may not redistribute files featured on M. Gulin. If you have any further questions regarding license details about resources released on M. Gulin please read the detailed 

license information

.
Have a question? Check out the Frequently Asked Questions page