Are you having a superhero birthday ? Maybe you are looking for some fun superhero or Guardians of the galaxy related activity? Then this printable Groot paper puppet is the thing for you! You can have loads of fun assembling this loveable character. And best of all this wonderful Groot is completely free! Just click the download button below, then it's just a matter of print and assemble.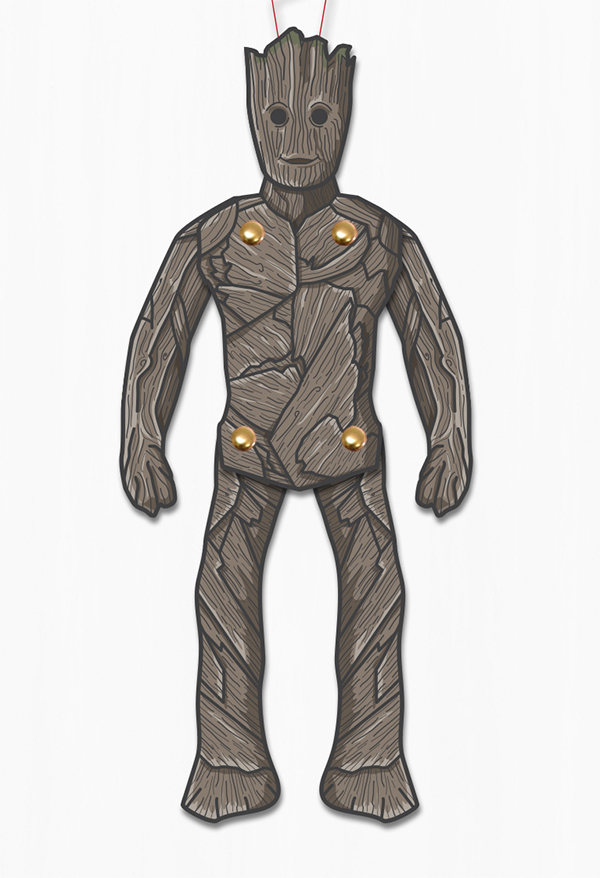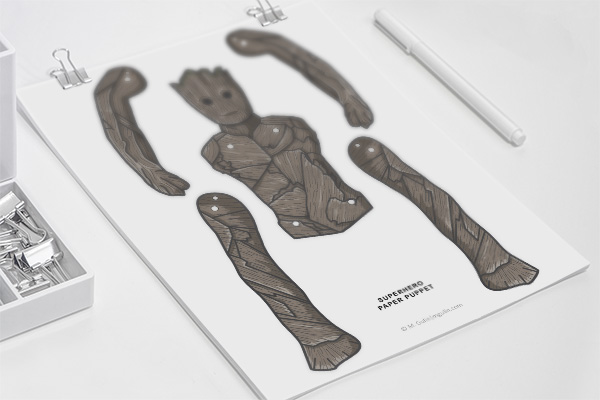 Coloring versions of Groot also included
Want to get creative and color your Groot Superhero character the way you want it? No problem, coloring version of the character is also included in this download!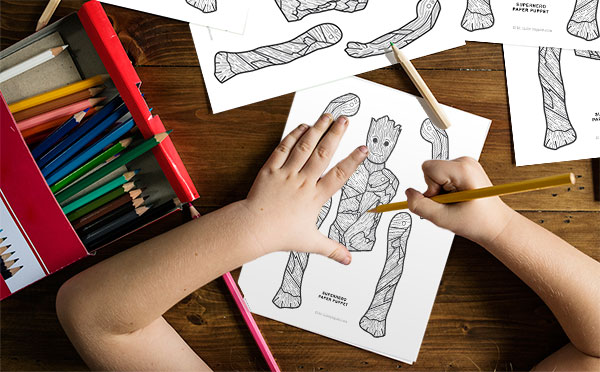 Specifications and details
Content:  Paper Puppet template, Coloring template and instructions.
Filetype: .pdf
Filesize: 0. 35 mb
Terms of use The source files made available to download can be used within non commercial design projects. You may not redistribute files featured on M. Gulin. If you have any further questions regarding license details about freebies (free resources) released on M. Gulin please read the detailed 

license information

.
Have a question? Check out the Frequently Asked Questions page
Consider Donating
At mgulin.com we celebrate creativity! We especially love providing free content to stimulate all children in their creativity. Everyone should be able to get the opportunity to create and play. Your donation helps us continue to work with our endavor, bringing free paper crafts to everyone.