Are you planning a superhero themed party? Wan't your invitations to have a fun and personal look to them? These awesome superhero party invites are easy and fast to personalize and create. They have a cool comicbook layout and they are completly free to download. You can personalize the superhero logo letter, name, time, place and rsvp information. All you need is the free Adobe reader and a printer and some scissors, then you're ready to create your own personal Superhero party invitations!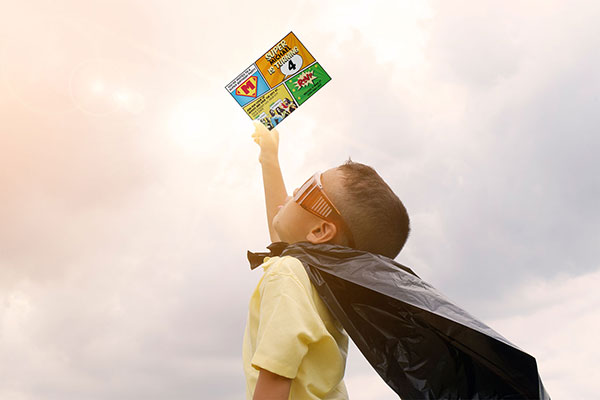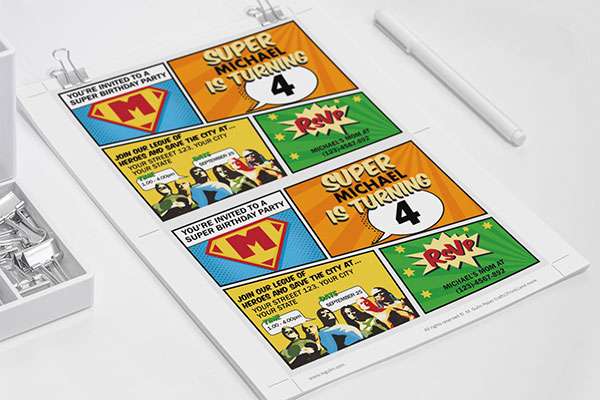 More superhero party fun stuff!
Are you looking for a fun superhero themed activity for your party or maybe a cool way to serve thoose Superhero hamburgers? Be sure to check out my premium paper crafts A-Z Superhero Paper Puppets and Superhero Party Hamburger Box.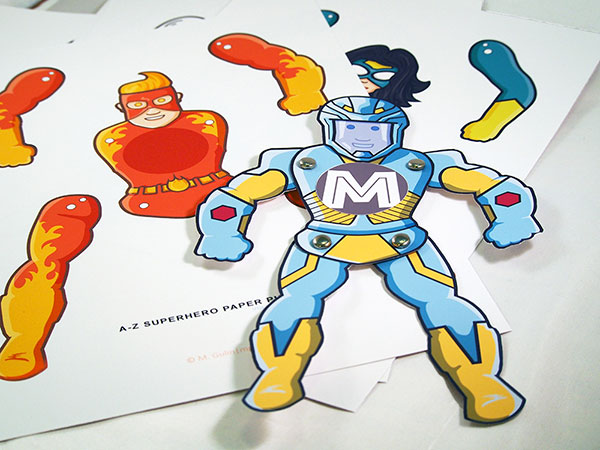 Specifications and details
Content:  Superhero Invitations template and instructions.
Approximate size of card: 177 mm/4.6 in x 130 mm/5.1 in
Filetype: .pdf
Filesize: 1.00 mb
 The source files made available to download can be used within non commercial design projects. You may not redistribute files featured on M. Gulin. If you have any further questions regarding license details about freebies (free resources) released on M. Gulin please read the detailed 

license information

.
Have a question? Check out the Frequently Asked Questions page