Sure he's a pretty bad guy in the avengers movies but Thanos is a cool character in the superhero universe, and how fun are superheroes really without any bad guys! So grab this free printable paper puppet and join in the superhero fun! It goes great with all the other superhero paper puppets you can find on my website. You can have loads of fun assembling this character. Thanos the Titan is completely free! Just click the download button below, then it's just a matter of print and assemble.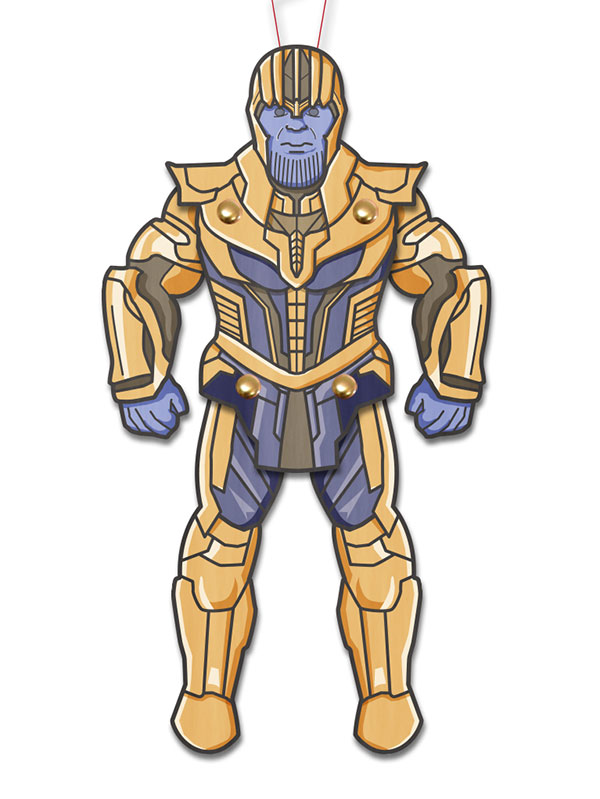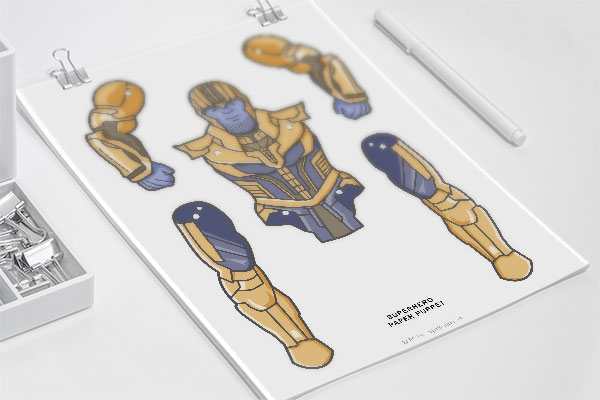 Coloring versions of Thanos also included
Want to get creative and color yourThanos character the way you want it? No problem, coloring version of the character is also included in this download!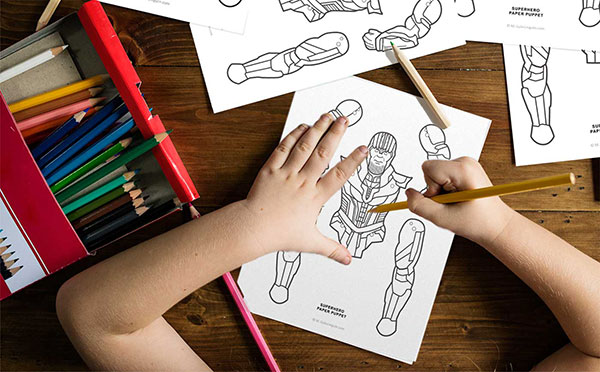 Specifications and details
Content:  Paper Puppet template, Coloring template and instructions.
Filetype: .pdf
Filesize: 0. 26 mb
Terms of use The source files made available to download can be used within non commercial design projects. You may not redistribute files featured on M. Gulin. If you have any further questions regarding license details about freebies (free resources) released on M. Gulin please read the detailed 

license information

.
Have a question? Check out the Frequently Asked Questions page