Thor god of Thunder becomes a jumping jack! Do you want to have your own The Mighty Thor paper puppet? Just download the template, use the link below. After that, all you have to do is print, cut and assemble!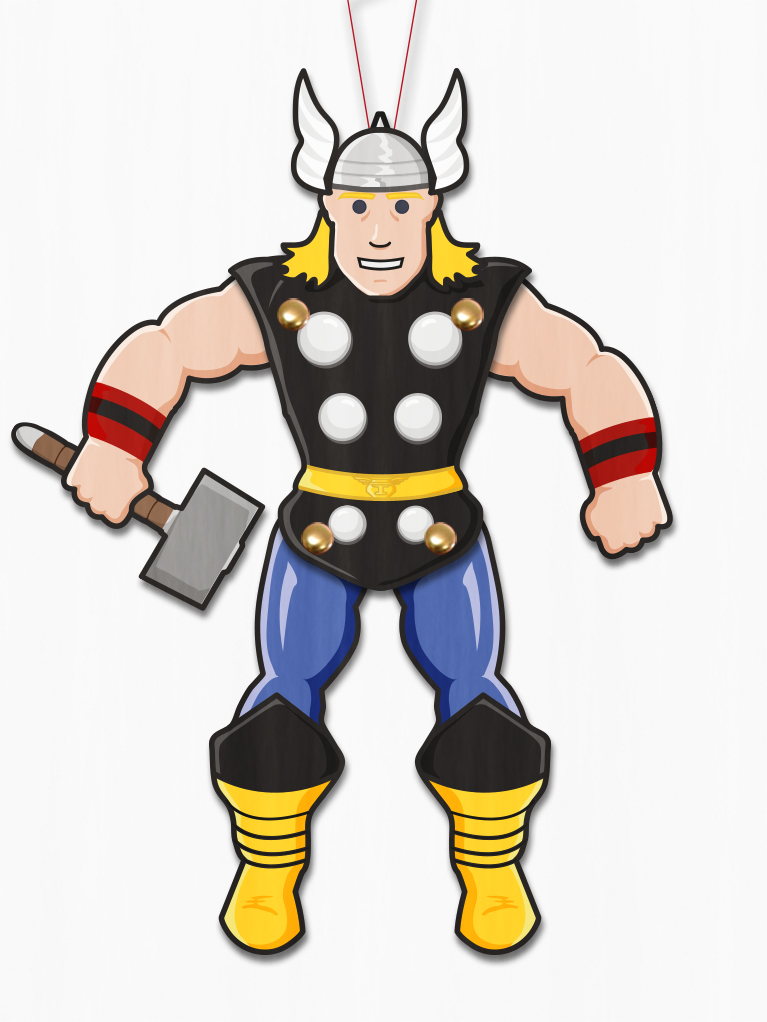 Specifications and details
Content:  Paper Puppet template, Coloring template and instructions.              
Approximate size of puppet assembled: 230 mm/9 in x 140 mm/5.5 inch
Filetype: .pdf
Filesize: 0. 22 mb
The source files made available to download can be used within non commercial design projects. You may may not redistribute files featured on M. Gulin. If you have any further questions  regarding license details about freebies (free resources) released on M. Gulin please read the detailed license information.